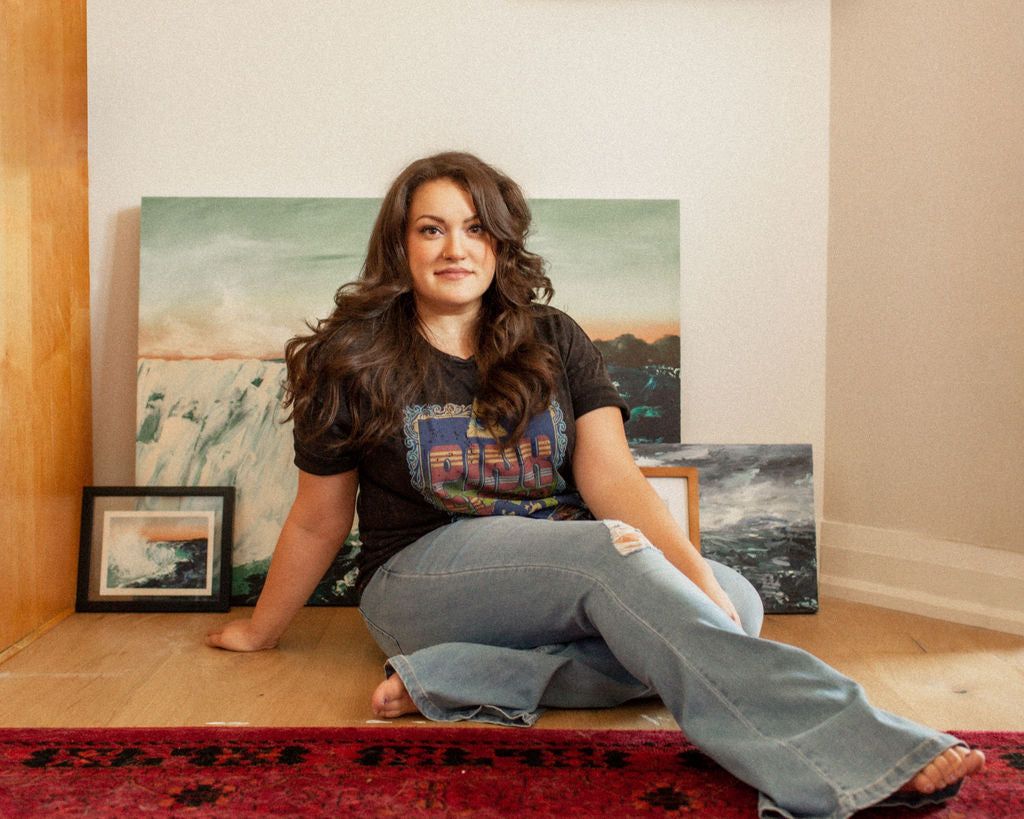 I help paint your emotions and memories when words are hard to find.
I'm a fine expressionist artist who's here to help you stimulate your primitive emotions and evoke a state of calm, drama or melancholy. Let's elevate your home with original artwork that you can feel.
Meet
Chantel Bettencourt.
Artist, Music Lover, Nostalgia Chaser, Dreamer, Mother.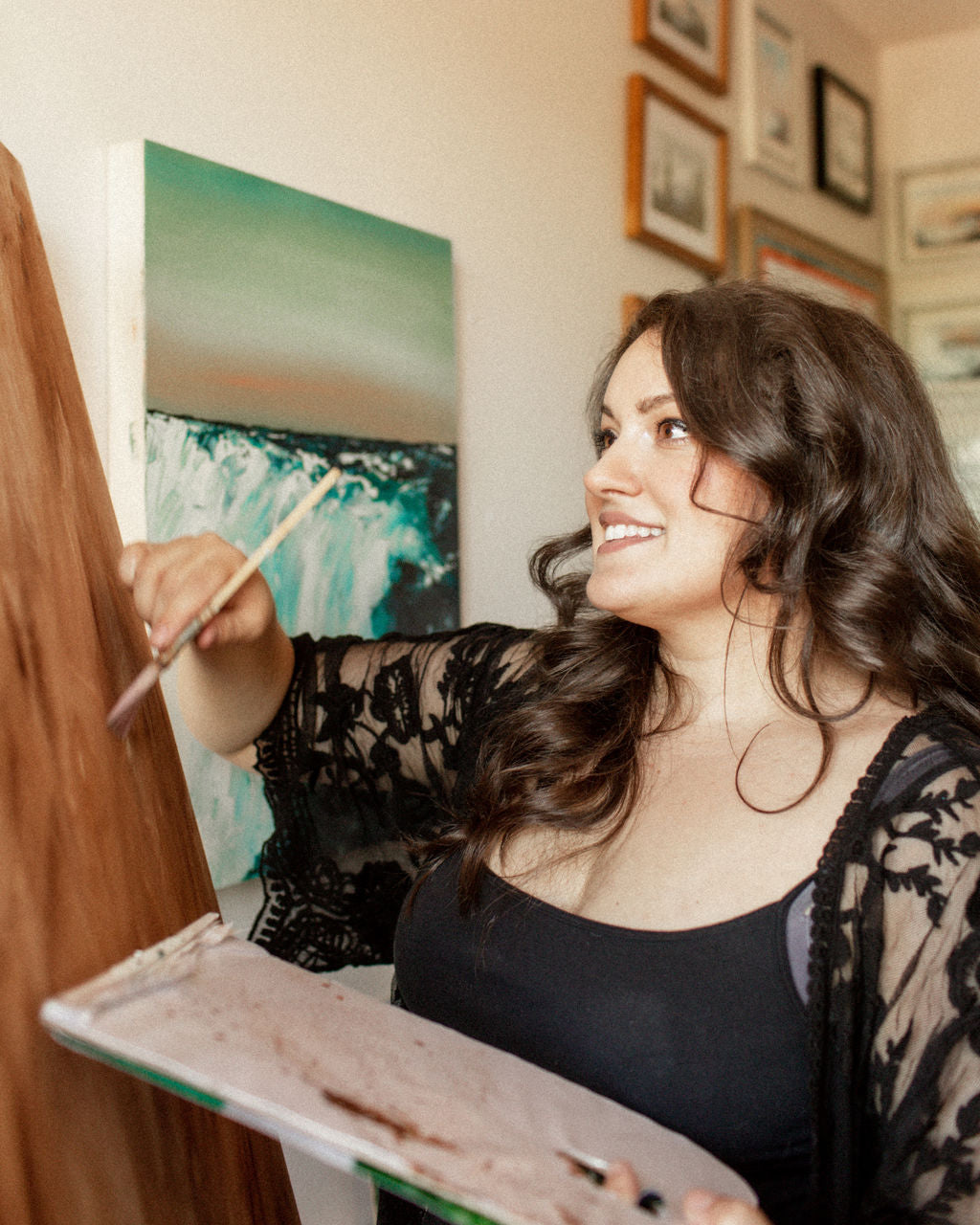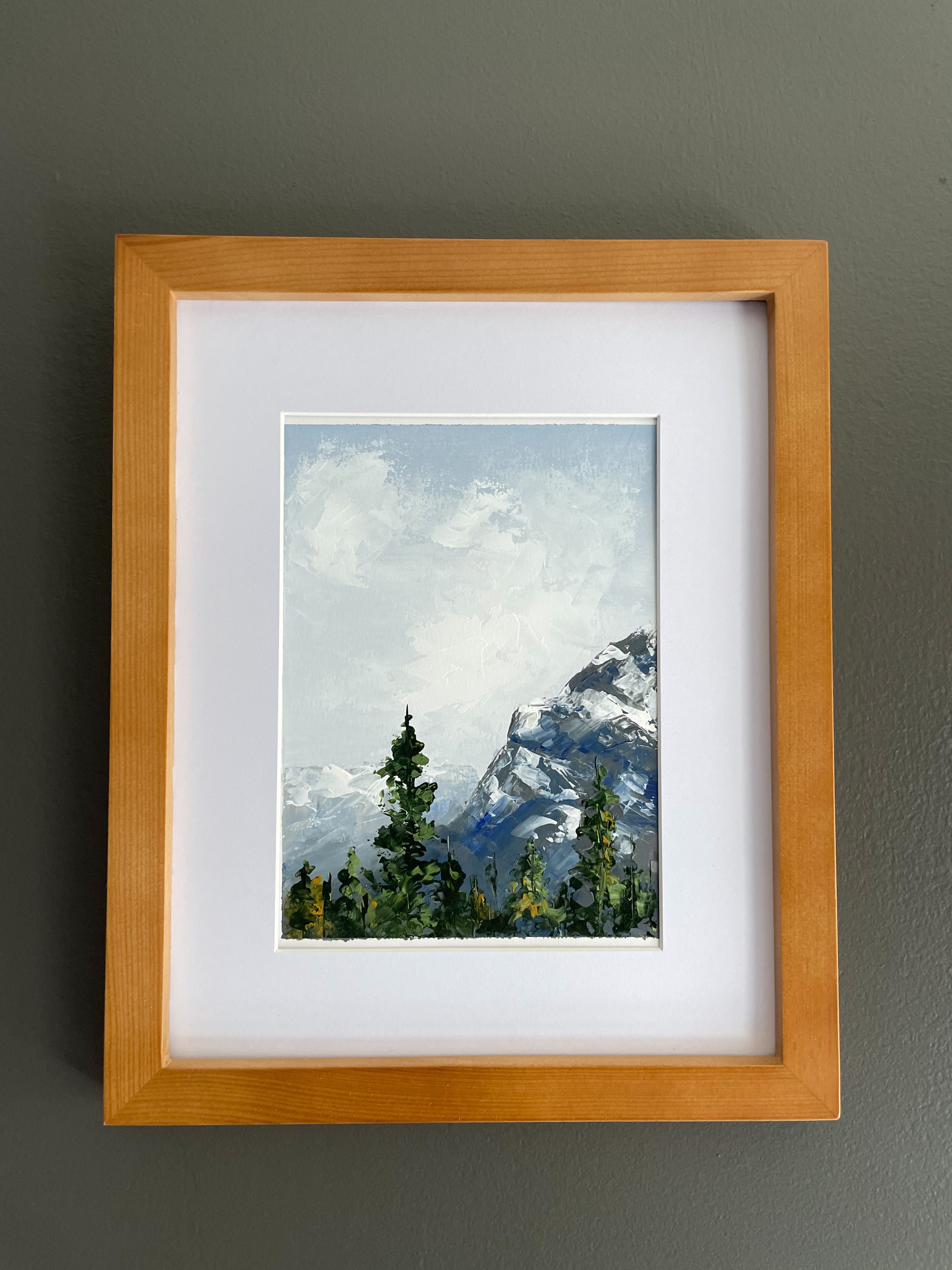 Chantel creates timeless original artwork for those who want to encapsulate a memory or emotion that has moved them.
She uses her love of movement with the palette knife to dance the colours and figures around the canvas in an expressionist style. All while staying authentic to the feeling of the painting with her unique vision.
Although Chantel's love of art started at a young age, it wasn't until going through the passing of multiple family and friends deaths and Post Partum that she sought out a creative outlet that would help manage her mental health.
Her journey into art and mental health began to unfold in January 2021. Not only did painting allow her to express her pent-up emotions, but it also brought her a feeling of inner peace and got her into a meditative state of mind.  Her love of art was reinstated.  Chantel knew she needed to continue painting, tell her story, and help others feel less alone by seeing their emotions expressed through art.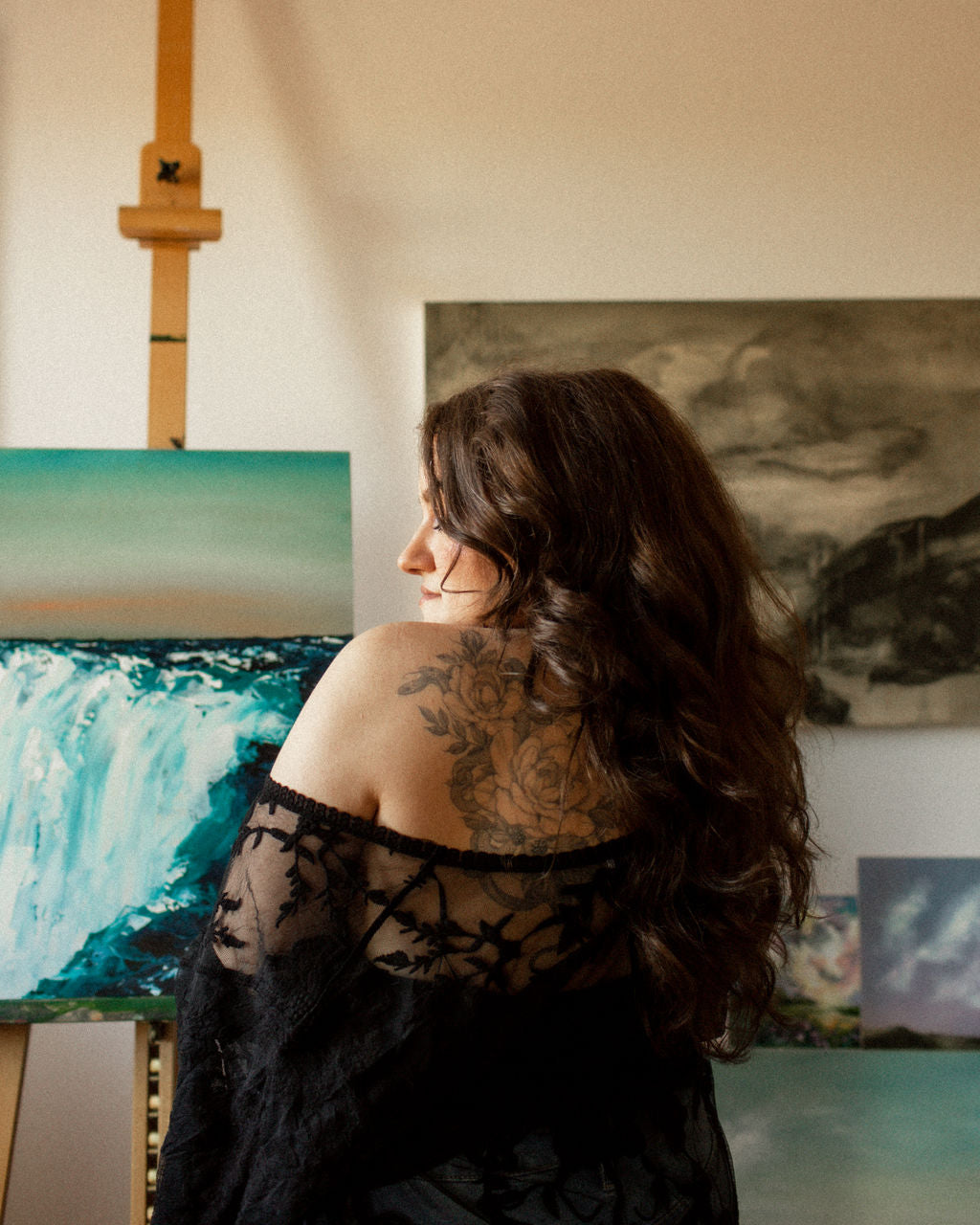 "Going through my own struggles, and seeing friends and family struggle, I knew I wanted to support mental health initiatives.  Which is why I donate 5% of proceeds from each sale towards the Canadian Mental Health Association at the end of the year."
- Chantel
Her favourite part of the job? Seeing the look on your face and listening to your stories when you find the perfect piece that resonates with you.
QUICK FACTS:
ENNEAGRAM 4
CURRENT FAV DRINK: WHISKEY SOUR AND A COFFEE
HERE COMES THE SUN IS ON REPLAY
LOVER OF SARCASM AND DARK HUMOUR
OBSESSED WITH MONET
CLIENT LOVE
"I love paintings with different perspectives, which vary from where you are looking at them. I'm obsessed with looking closely at textures and colour variations, and [Chantel] does it so flawlessly, I really really love it"
- Julliana Martins