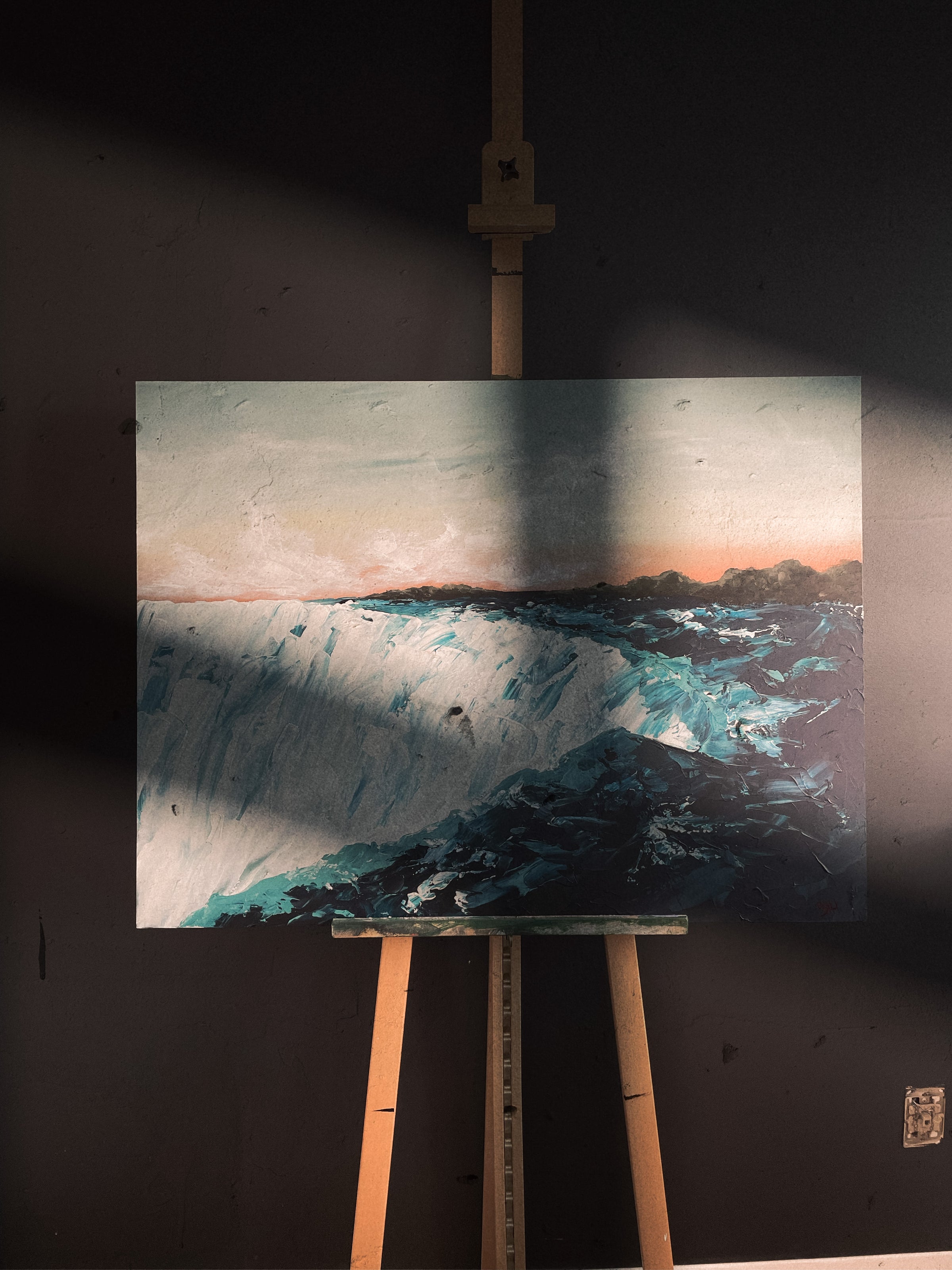 When I started this collection, I was in the middle of painting different landscapes from my travels and memories, and started off with a small study of Niagara Falls. After the first one.. I admit… I was hooked.
Niagara Falls has always been a place that holds near and dear to my heart. From the weekend trips with my husband, to the weekends and day trips with my family as a child.
It's a must see destination when your family from other parts of the world comes to visit.From the powerful rushing waters that seem to hypnotize you as you keep watching, to the done it all but will do it again attractions around the falls.
Our "Little Vegas".